dancers
Offering a large selection of the most authentic, talented and professional dancers from in and around the Toronto area.  Specializing in a variety of different dance styles including - Belly Dancing, Samba, Salsa, Tango, Rumba, Hula, Disco, Tribal, Flapper Girls and Las Vegas Showgirls to entertain at your wedding reception, party or special event! Both private and corporate shows available.
Looking to take that dance routine to the next level?  Ask us about our exciting and eye-catching fire and glow performances!
To see sample videos of our dancers in action, please visit our YouTube Channel by clicking the button below.  Call or contact us for more details!
TRADITIONAL BELLY DANCERS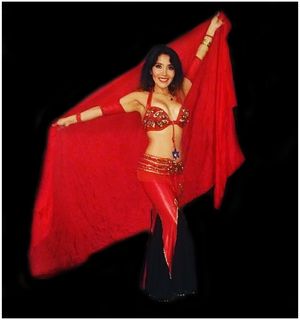 Our beautiful and talented Belly Dancers are second to none.  Dressed in authentic traditional costumes with all the colour and flair you'd expect, their flowing movements will leave your guests in a trance.  Our professional Belly Dancers will without a doubt, make your party or event completely unforgettable!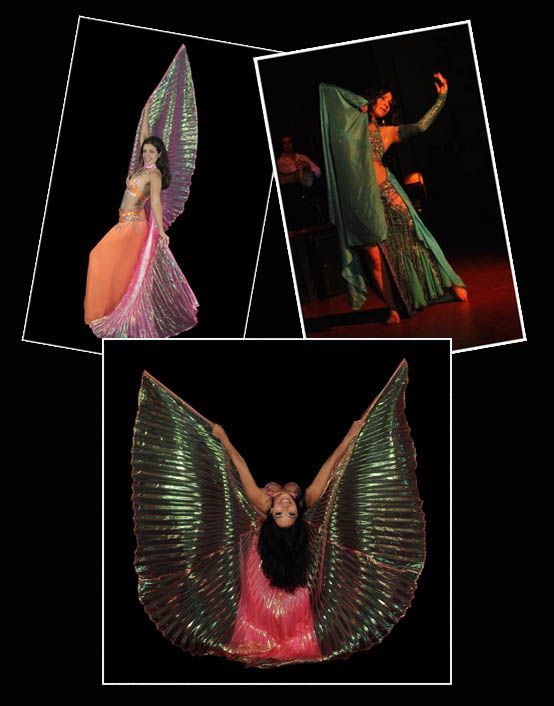 TRIBAL FUSION SWORD DANCE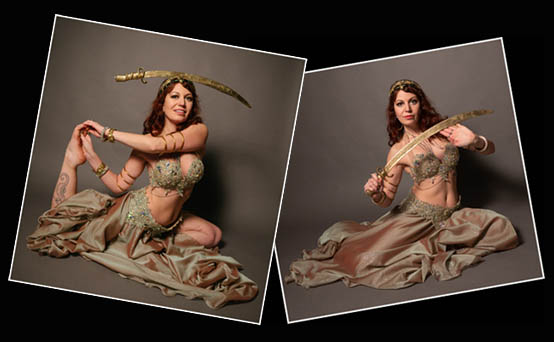 This Middle Eastern dance made popular by Nomadic tribes at fairs and festivals has a strong sense of drama and allure. An exotic and acrobatic dance routine with serpent-like movements that incorporates balance, coordination and control, while still providing the whimsical appeal of tribal fusion dance.
LED GLOW WINGS DANCE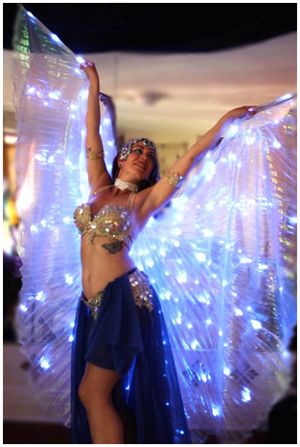 This eye catching belly dance routine captures the art of dance mixed with the beauty of colour.  The colour changing LED lighted wings will have your audience in a trance as the glowing wings wave magestically around our our skilled dancer.  This performance is ideal for low light areas and it can also be booked as a walk around performer to add some colourful flair to your event as she mingles with your guests.  It will definitely, make your party or event one to remember! 
FIRE BELLY DANCE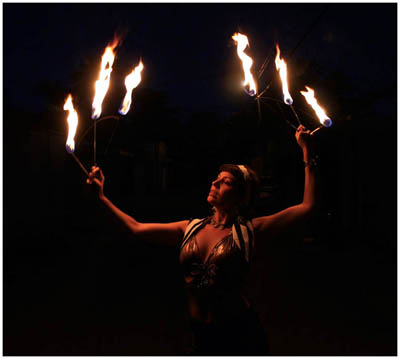 This head turning belly dance routine captures the art of dance mixed with the thrilling beauty of fire.  Our incredibly skilled dancer will capture the attention of everyone as the flames in her hands light up the event.  This performance is ideal for low light situations either indoors or outdoors.  If you're looking to turn up the heat on your guests with a beautiful and memorable dance routine, look no further... this is it!
GENIE BELLY DANCE DUO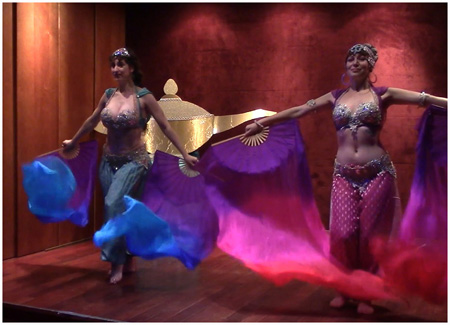 This colourful Genie belly dance duo captures the art of the tandem dance.  Our beautiful dancers will capture the attention of your audience with their eye catching genie costumes and colourful flowing props.  This performance is ideal for all sorts of events and is a definite feast for the eyes.  You only need one wish to have these two beauties at your event and once you make that wish... they will magically appear!
BOLLYWOOD DANCERS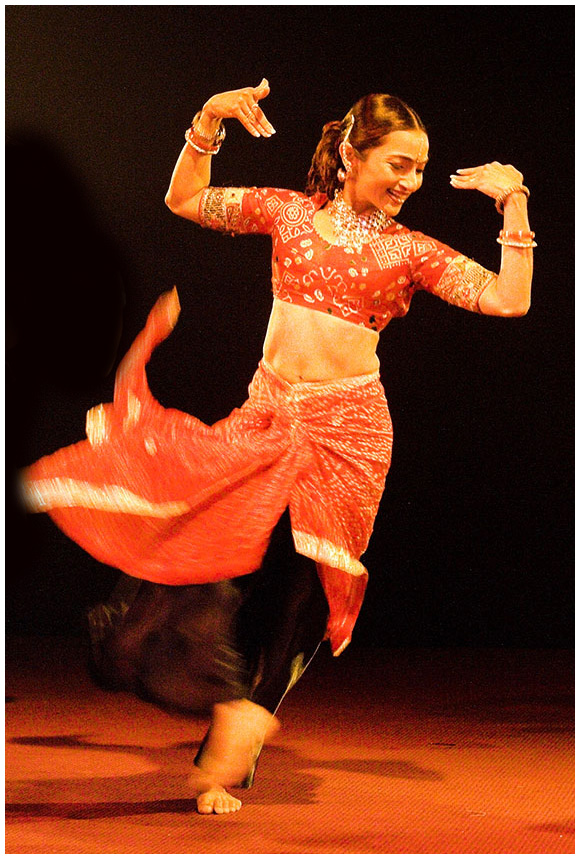 The filmi music and dances in Bollywood films are a synthesis of formal and folk Indian traditional music and dance traditions, in fusion with Middle Eastern techniques. Bollywood dances have evolved as a unique and energetic style and we have fantastic solo, duo and trios ready to make your event that much more unforgettable!   
 HULA DANCERS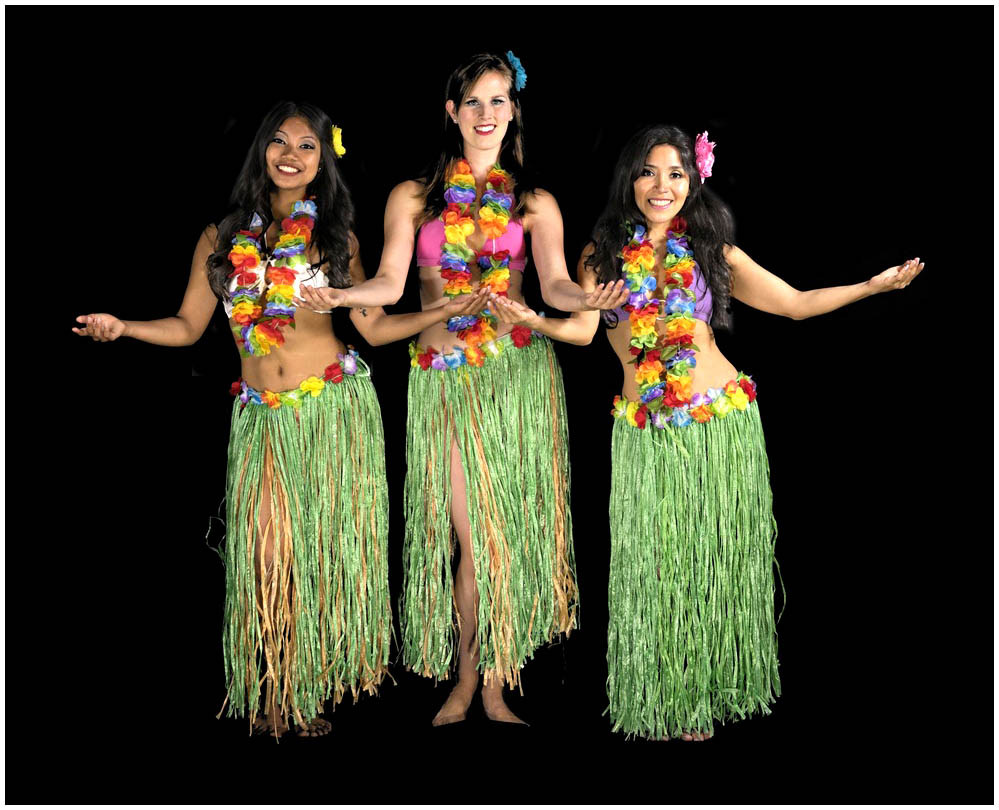 Perfecting the ancient art of Hawaiian story telling through graceful hand and hip movements. Our Hula Dancing beauties will take you on a mesmerizing trip to that tropical island paradise.  You can almost taste the coconut milk!
LAS VEGAS SHOWGIRLS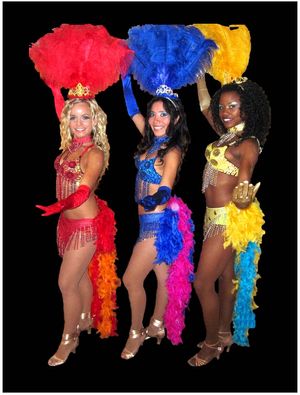 Our beautiful Vegas Showgirl performers offer all the colour and extravagance you'd expect from the city that never sleeps.  We'll bring all the excitement of Las Vegas right to your event!
1920s FLAPPER GIRLS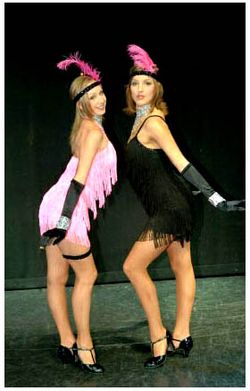 Let us take you back in time to the roaring 20s with our beautiful Flapper Girls.  It was a time when everyone was doing the Charleston and piling into smokey dive bars to drink the night away.  Whether you're planning an early Hollywood themed party or are looking for a throwback performance for a wedding reception or corporate event, our Flapper Girls are the perfect addition for you.
SALSA DANCERS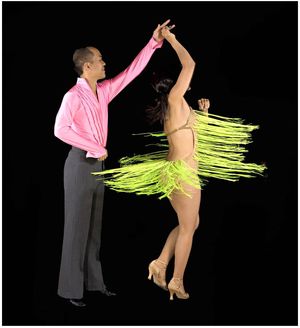 Our fantastic Salsa Dance pairs bring lots of colour and mystique to every performance.  This high energy and acrobatic performance will add a true Central American flavor to any party or event.
TANGO DANCERS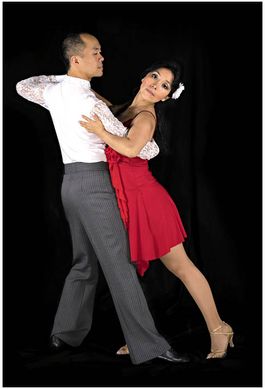 It takes two to Tango and we have some of the most skilled Tango Dance pairs you've ever seen.  This beautiful and powerful Latin dance is sure to leave your guests wanting more.  There's no mistaking the style and precision of the popular Tango!
SAMBA DANCERS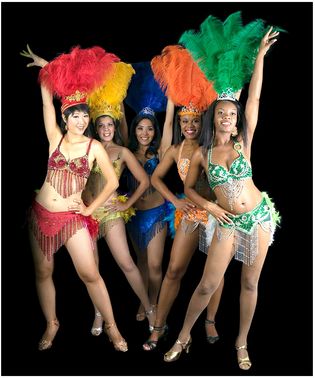 Bringing a mix of exotic beauty and bright vibrant colour, our talented Samba Dancers will bring a flash of Brazilian flair to any party or event.  This exciting traditional dance is hotter than the Rio De Janeiro sun and will leave a wonderful lasting impression on all your guests!
RUMBERAS DANCERS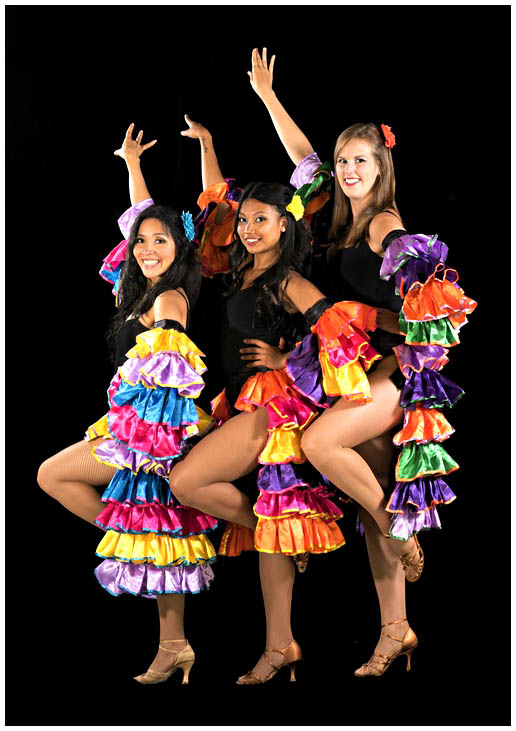 Our beautiful and excitingly colourful Rumberas Dancers will add that energetic flair to your event.  The Rumba is a fun filled Latin dance that mixes the flavours of colour, energy and skill that are sure to have your guests dancing on the spot.  Let's get ready to Rumba!
DISCO DANCERS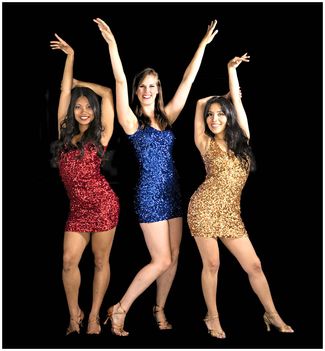 Take a trip down memory lane and let our super-fly Disco Dancers transport you back to the swinging 70s in style.  A time when doing the "Hustle" was the rage and the more colourful the outfit, the more you fit in!
Have questions or would like to book?
Call or Text us at:  
Monday to Friday:  9am - 9pm 
Weekends:  10am - 6pm
Click here to CONTACT US
You can text or message us using our Contact Form 24/7! 
*Please Note:  Text messages are returned within 24 hours.  If your inquiry is urgent, please call or contact us via our Contact Form during business hours