telegrams
WE'RE YOUR TELEGRAM SPECIALISTS!
Say it with songs!  Our telegram performers are trained professional performers that offer a unique and memorable way to deliver that special birthday, anniversary, retirement, holiday, or any other occasion that arises, message to your friends, partners, relatives and co-workers... wherever they are! We deliver to offices, homes, private parties, restaurants and well, anywhere else you need us to go, both in and around the greater Toronto area. So why not surprise your special someone with a personalized musical performance where ever they are and make sure their special day is one they'll never forget!
The songs in your singing telegram's set list are completely customized to your recipient's taste.  Our talented performers know LOTS of popular music from yesterday and today, so you'll have a lot of popular music to choose from!
As an added bonus, all of our telegrams come with a FREE gift from us presented to your recipient to make them feel extra special!
*Want to send Flowers, Balloons or Chocolate along with your telegram?  We'll take care of all that for you as well!  Ask us for more details.
GUITAR SERENADING TELEGRAM
A Serenade... Without the Balcony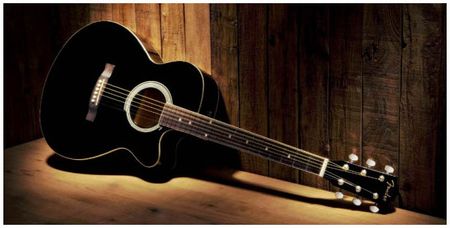 Singing Telegrams with a Touch of Class
Our exclusive Guitar Serenading Telegram!  Have your Birthday (or any other occasion) boy or girl serenaded on the spot by one of our fantastic male or female guitarists.  These extremely talented vocalists will arrive pretty much wherever you need them to be - Office/Business, Restaurant, House Party, etc - with their guitars in hand ready to make your guest of honor the center of attention on their special day.  These telegrams require no on site set up and are fully customized with the songs you want to relay your message with!  All the personal aspects of a true serenade... without the balcony!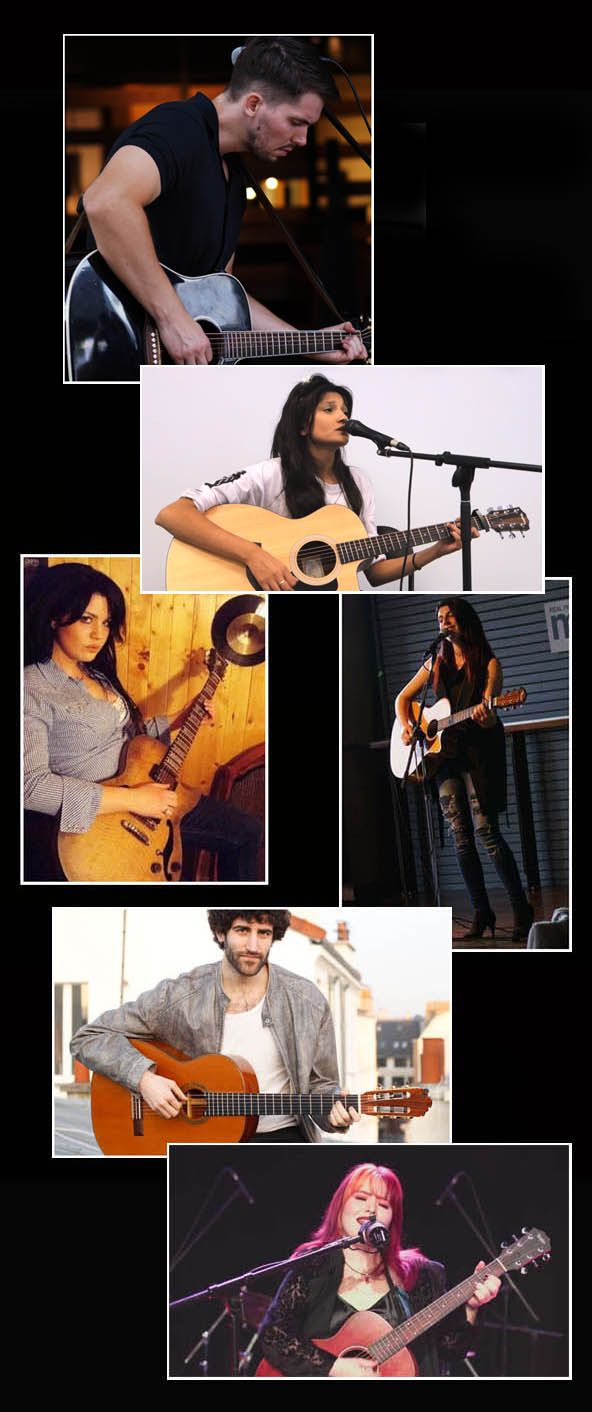 Special Delivery
Choose from either the Standard or a Delivery Guy/Girl Guitar Serenading Singing Telegram. Ideal for office & business settings.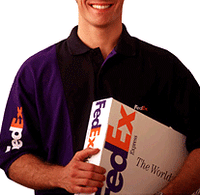 The Funny Serenade
Want to add a touch of humor to your telegram?  We're confident a singing & guitar playing Banana, Hot Pepper, Pizza Slice or Poop Emoji will do the trick and turn a few heads!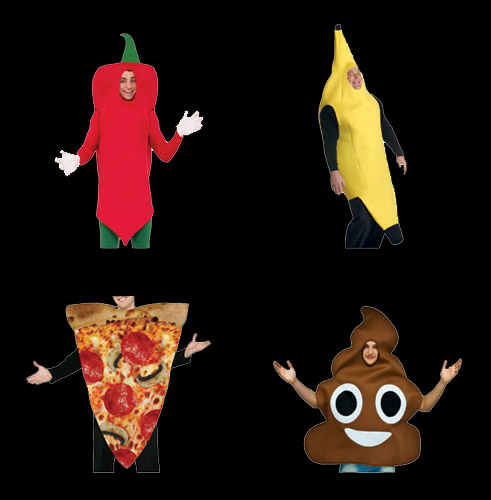 Free gift included!  Customized with the songs you want! 
Popular music from yesterday and today!
Ask us for more details!
MARILYN MONROE TELEGRAM
This Iconic Beauty Makes Everyone Feel Special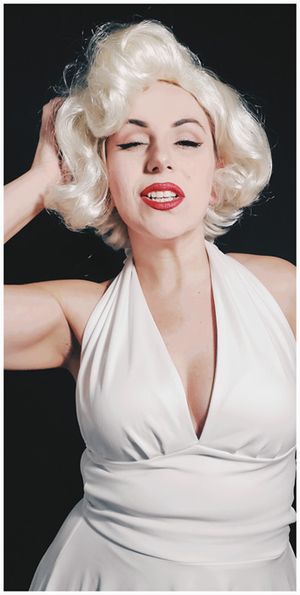 Do you know someone who is a huge Marilyn Monroe fan?  We bet you do!  So the next time they are about to celebrate something (anything!), why not send them a special performance by this beautiful Hollywood icon?  Marilyn really is the gift that keeps on giving and our outstanding Marilyn Monroe impersonator is second to none.  An amazing voice coupled with all the flirting and attention your lucky recipient can handle!  She'll make an appearance at their office, house party, banquet hall or restaurant and just like the infamous President Kennedy Birthday performance, she'll make sure the celebration is one to remember for years to come!
WEDNESDAY-O-GRAM
THE PERFECT TELEGRAM FOR ANY DAY OF THE WEEK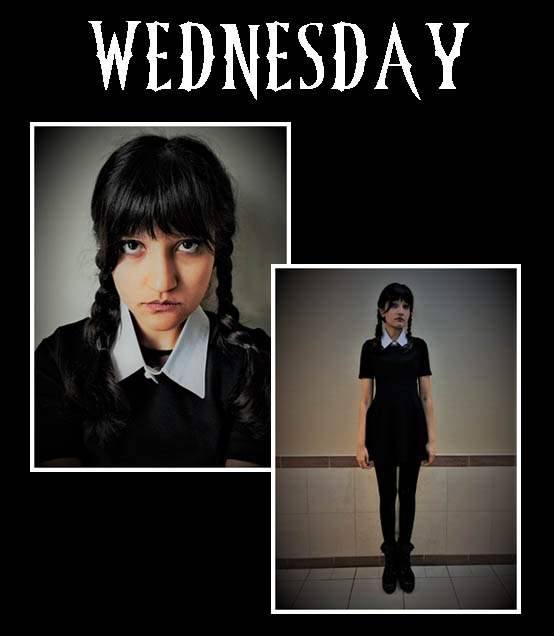 Bet you didn't know Wednesday Addams plays guitar and sings… well ours does!  If you know someone who is a fan of "Wednesday", this is the perfect way to show them how much you care.  Wednesday will show up with her guitar and be delightfully undelightful as she serenades your special someone. She won't be happy to be there and will reluctantly pose for photos with your guests, but its still a great time. Oh, and she'll bring her pet, Thing, along with her in case she needs a "hand".  Book her today!
THE BEARDED ELVIS TELEGRAM
We can't call him an Elvis Impersonator... so we won't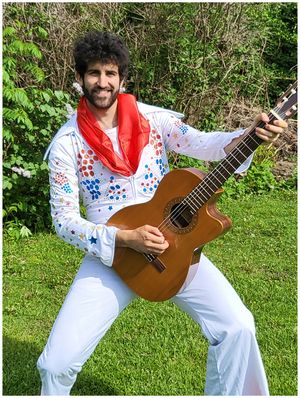 You aren't seeing things, we actually have the world's only bearded Elvis performer on our roster!  This was a unique act we originally created on the request of a client, and the idea stuck just with us.  It was so fun and different, we figured why not make it a regular option for everyone?  The kicker is that the "Bearded Elvis" doesn't need to sing all Elvis music (well he can, but he doesn't have to).  Its basically one of our exclusive and popular Guitar Serenading telegrams performed in an Elvis jumpsuit by one of our insanely talented bearded telegram performers!  The Bearded Elvis leaves a lasting impression that will be talked about for weeks!  The performance fun, funny, entertaining... and leaves anyone who sees it "All Shook Up"! 
OPERA-GRAM
The One & Only Opera Singing Telegram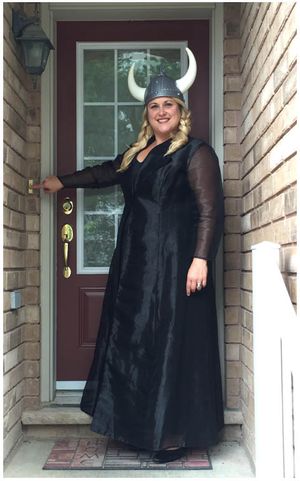 Our exclusive Opera-Gram is probably one of the most unique singing telegrams you'll ever see!  Whether your recipient is a fan of Opera or you just want to send a performance that turns a lot of heads, this is one special delivery that delivers.  Our outstanding and classically trained Opera singer, Joni, will turn heads at every corner with her powerful Soprano vocals that will have everyone in the room mesmerized!  She will perform 3 full Operatic Arias for your special recipient, wearing her traditional long flowing gown and iconic horned helmet!  Hide your dishes and glassware, this is as authentic as it gets!
ACCORDION-O-GRAM
Get Up And Dance!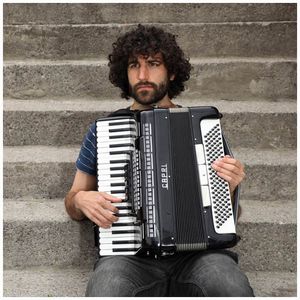 Now this is different.  Talk about making a real statement when you bring in our incredibly talented Accordion player to serenade your special someone on their special day.  You can't help but want to get up and dance along with this high paced and incredibly fun instrumental telegram.  Say what you want about the Accordion, but when you hear one it instantly grabs your attention and makes you feel alive! Our exclusive Accordion-O-Gram will show up and create a catchy, head-turning, eye-catching and ear-pleasing performance for your guest of honor, making them the center of attention wherever they are!  Perfect for Birthdays, anniversaries, job promotions, retirements... the list goes on and on!  Want to do something for someone you've more than likely never done (or seen) before?  This is the one!
BELLYDANCE-O-GRAM
Our Exclusive Dancing Telegram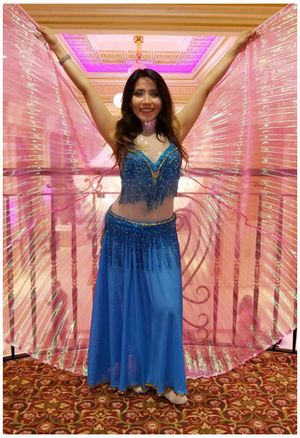 Do you have a heart felt message you'd like to send to a special person, but just don't know how to put it into words?  Then this is the telegram for you!  Our exclusive Bellydance-O-Gram will show up to make your guest of honor the center of attention wherever they are!  Our beautiful and extremely talented Belly Dancers will arrive pretty much wherever you need them to go - Office/Business, Restaurant, House Party, etc - with a portable sound system, ready to make your recipient the center of attention on their special day.  Ideal for Birthdays, anniversaries, job promotions, retirements or even just a Tuesday!  We have "office friendly" costumes when requested and these are a quick, fun way to let someone know you are thinking of them.
 DELIVERY BUTLER
Multiple Location Deliveries with a Touch of Class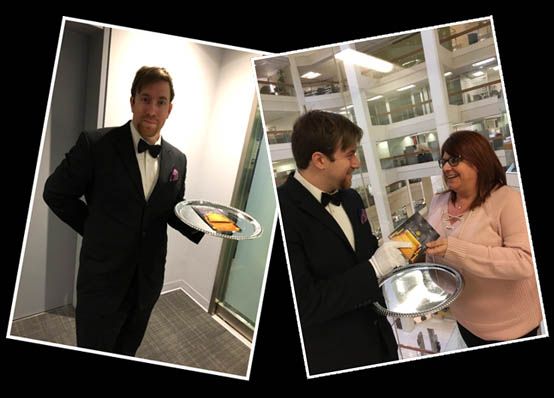 Is your company hosting a special event and would like to use a fun way to invite your honored guests with a bit of style and flare?  Look no further.  We offer a unique and memorable way to make sure your invitations are delivered on time and with a touch of class.  Our Delivery Butler will personally hand deliver all your invitations one by one all over the city to make sure each invitee knows just how special you think they are.  No guest list is too large or too small.  Don't throw your invitations in the mail when we will make sure they get to into the right hands with all the elegance and refined class that is our Delivery Butler.  Other costume options available as well!
Have questions or would like to book?
Call or Text us at:  
Monday to Friday:  9am - 9pm 
Weekends:  10am - 6pm
Click here to CONTACT US
You can text or message us using our Contact Form 24/7! 
*Please Note:  Text messages are returned within 24 hours.  If your inquiry is urgent, please call or contact us via our Contact Form during business hours