magicians & psychics
Offering a fantastic selection of Toronto's most amazing walk around magicians, illusionists, walk around or sit down psychics and tarot card readers for your corporate event, private party or special function.  Call or contact us for more details! 
MAGICIANS & ILLUSIONISTS
RAMAN ILLUSIONS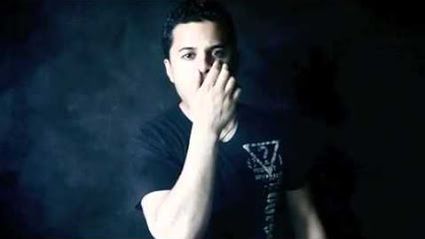 Raman is a master of close up magic and illusions.  Walk around, close up magic is the most interactive to entertain at your party or event as it brings people together and involves pure sleight of hand. This form of magic is always the most amazing and entertaining as Raman will literally be performing his talents mere inches away from your audience. From card tricks and illusions to using everyday objects like coins, rubber bands and cigarettes, up close magic is truly a skill that takes many years to master. Perfect for Corporate Events, Night Clubs, Restaurants, Birthdays, Wedding Receptions and many more social gatherings. Walk around, close up magic is also the best way to break the ice with strangers at business functions as people can't help but gather around to join in on the fun. Raman's outgoing personality is infectious and his amazing close up magic is definitely something you have to see to believe.  Prepare to be amazed!
NATHANIEL MAGIC & CIRCUS PERFORMER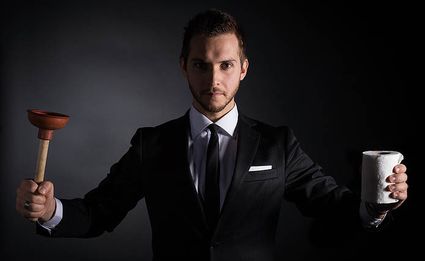 Nathaniel is an international award winning Magician and Circus Artist.  He has completed numerous national and international tours throughout Europe, North America, Scandinavia, Asia and South America on luxury cruise lines along with breathtaking circuses and many corporate event.  Nathaniel's "Borderline Madness" shows combines state of the art modern magic, comedy, juggling, mind reading, audience participation and sharp wit.  From levitating tables and juggling rings and bowling pins, to making everyday items vanish into thin air, this show will amaze and entertain everyone.  His close up/walk around magic is an intimate, enchanting and visual form of entertainment that is perfect for cocktail parties, restaurants, weddings and corporate events.  A true performer and master of his craft.
PSYCHICS & TAROT
Prepare to have your minds blown and your futures revealed when you book some of the most amazing Psychics, Mentalists, Palm, Lipstick & Tarot Card Readers in Toronto for your corporate or private event.
Call or Contact Us for more info!
(Bet you knew we were going to say that)
PSYCHIC INDIGO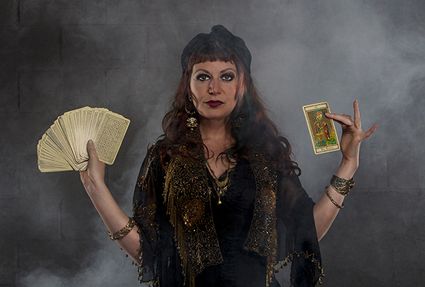 Psychic Indigo was born with the gift of clairvoyance and guidance. Using Tarot, Numerology, and Palmistry, she has been astonishing audiences for years with her intuitive skills and predictions.  Available for sit down sessions or walk around readings.
Indigo has been featured as a psychic on the TV show "Innerspace" and currently runs workshops on tarot and psychic arts in Toronto. 
Her main practices include: Tarot Card Readings, Palm Readings, Numerology, Lipstick Readings, Dream Interpretation and Wish Ceremonies.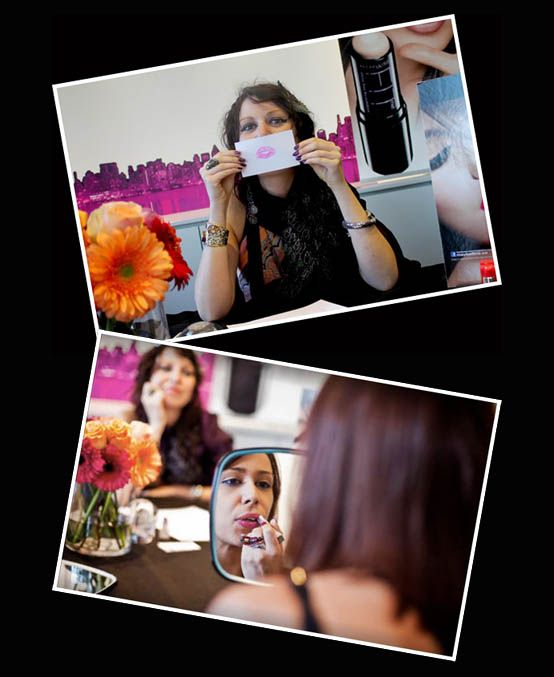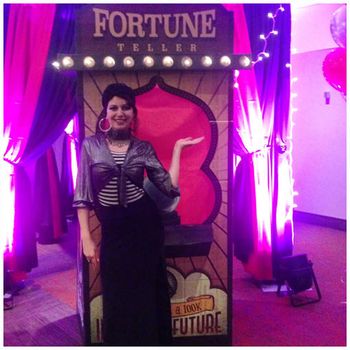 SIGNORA DELLE TENEBRE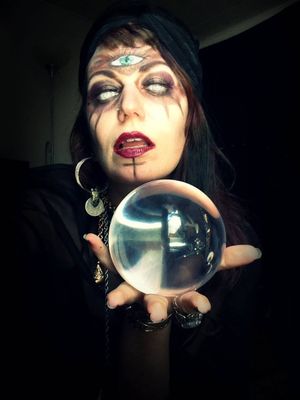 A psychic witch from Italy, Signora Delle Tenebre brings a flare of mystical practices and predictions to her readings. Proficient in the occult sciences and old world tradition, she will deliver audiences with a unique experience while providing them with a special psychic reading.  Available for sit down sessions or walk around readings.
PERSONAL TAROT CARD READINGS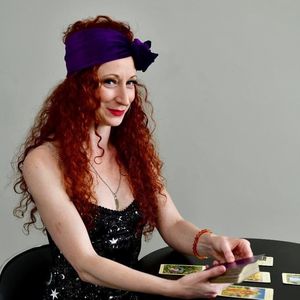 MADAME EMBER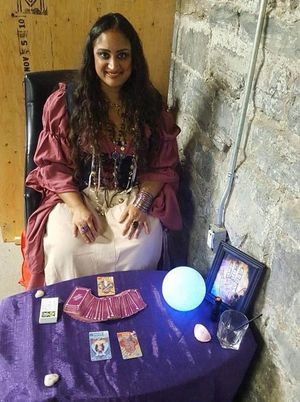 KAIA JAI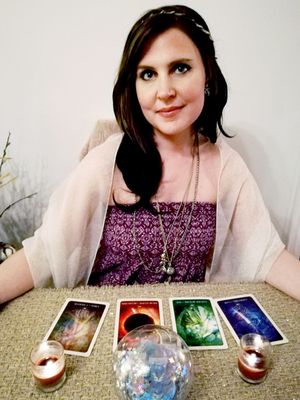 PSYCHIC ARIEL
Make your next get-together, party or special event truly memorable with intuitive tarot readings from one of our fantastic and highly skilled psychics. Entertaining, enlightening and ultimately focused on positive guidance, these readings ensure the vibe at your party is fun and informative! Each guest will engage in a personal 15 minute reading in a private area; providing a brief overview of one's past-present-future path or focused on insights for 1 or 2 specific questions.  Book our personal tarot card readings for your next event and share some good karma with your guests!
*Tarot is not to be confused with 'magic', but rather contains a rich symbolic language that enables us to tap into the subconscious mind and discover our potential. Certain issues (medical, legal, etc.) are best discussed with the appropriate professional expert.
Have questions or would like to book?
Call or Text us at:  
Monday to Friday:  9am - 9pm 
Weekends:  10am - 6pm
Click here to CONTACT US
You can text or message us using our Contact Form 24/7! 
*Please Note:  Text messages are returned within 24 hours.  If your inquiry is urgent, please call or contact us via our Contact Form during business hours