zoom-o-gram
AN IN ENTERTAINMENT EXCLUSIVE
ZOOM-O-GRAM - A Socially Distanced Serenade.
Send A Special Performance Anywhere In The World.
We're now offering a fun, exciting and interactive way to share a special personalized performance with your friends and loved ones locally or all over the world with our exclusive ZOOM-O-GRAM.
Our incredible singing telegram performers are ready to perform every aspect of our popular Guitar Serenading Telegrams LIVE on camera during a ZOOM call you've created.  Simply email us the link to your ZOOM call and our performer will crash the party at the time you want!  A very modern way to surprise that special someone and show them how much you care, in front of everyone in on the ZOOM call!  Just make sure everyone turns their settings to "Grid" and turns their volume up loud!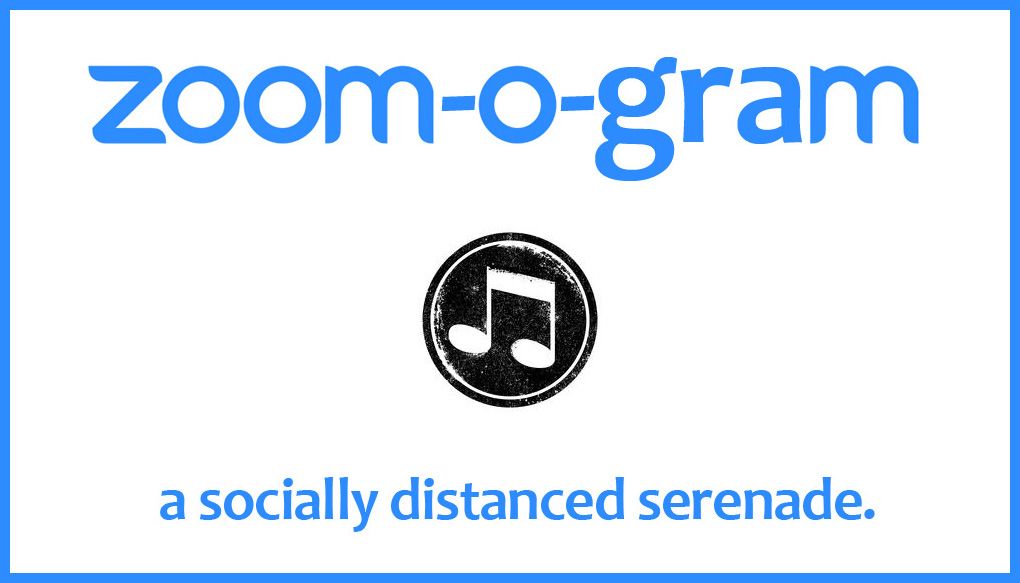 Some examples of occasions you can book a ZOOM-O-GRAM for.  The possibilities are endless!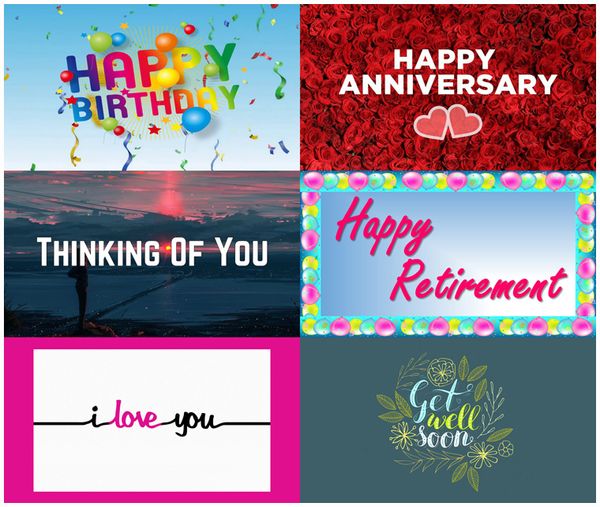 Here's how they work:
- You choose 6 popular songs from our performer's extensive song lists.  The music medley is completely customized to your recipient's their taste!
- You send us your recipient's name, what the occasion or message is, and who the telegram is from.  This info gets entered into the ZOOM-O-GRAM performance!
- Our performers will incorporate your recipient's name into the song lyrics when able, further personalizing the ZOOM-O-GRAM to them.
- You get to choose from from any of our funny costumes or to keep it classy/casual.
- Once the ZOOM-O-GRAM is complete, your lucky recipient will feel extra special for a long, long time!
It's that simple!
All we ask is that you give us a minimum of 24 hours notice in order to prepare the ZOOM-O-GRAM and then you will have an approximate 5-7 minute customized ZOOM-O-GRAM ready to go!  Its something people will remember and a great way to bring everyone together during these tough times!
Check out a couple of sample videos below to get a better idea of what to expect from a ZOOM-O-GRAM.
Birthday - Hot Pepper
Anniversary - Casual
Our exclusive and personalized ZOOM-O-GRAMS will add some fun and joy to the people in your lives who matter most, even if they live far away.
For more info and/or to book your ZOOM-O-GRAM, call or contact us today!
Have questions or would like to book?
Call or Text us at:  
Monday to Friday:  9am - 9pm 
Weekends:  10am - 6pm
Click here to CONTACT US
You can text or message us using our Contact Form 24/7! 
*Please Note:  Text messages are returned within 24 hours.  If your inquiry is urgent, please call or contact us via our Contact Form during business hours